This is my story
Ingrid Roth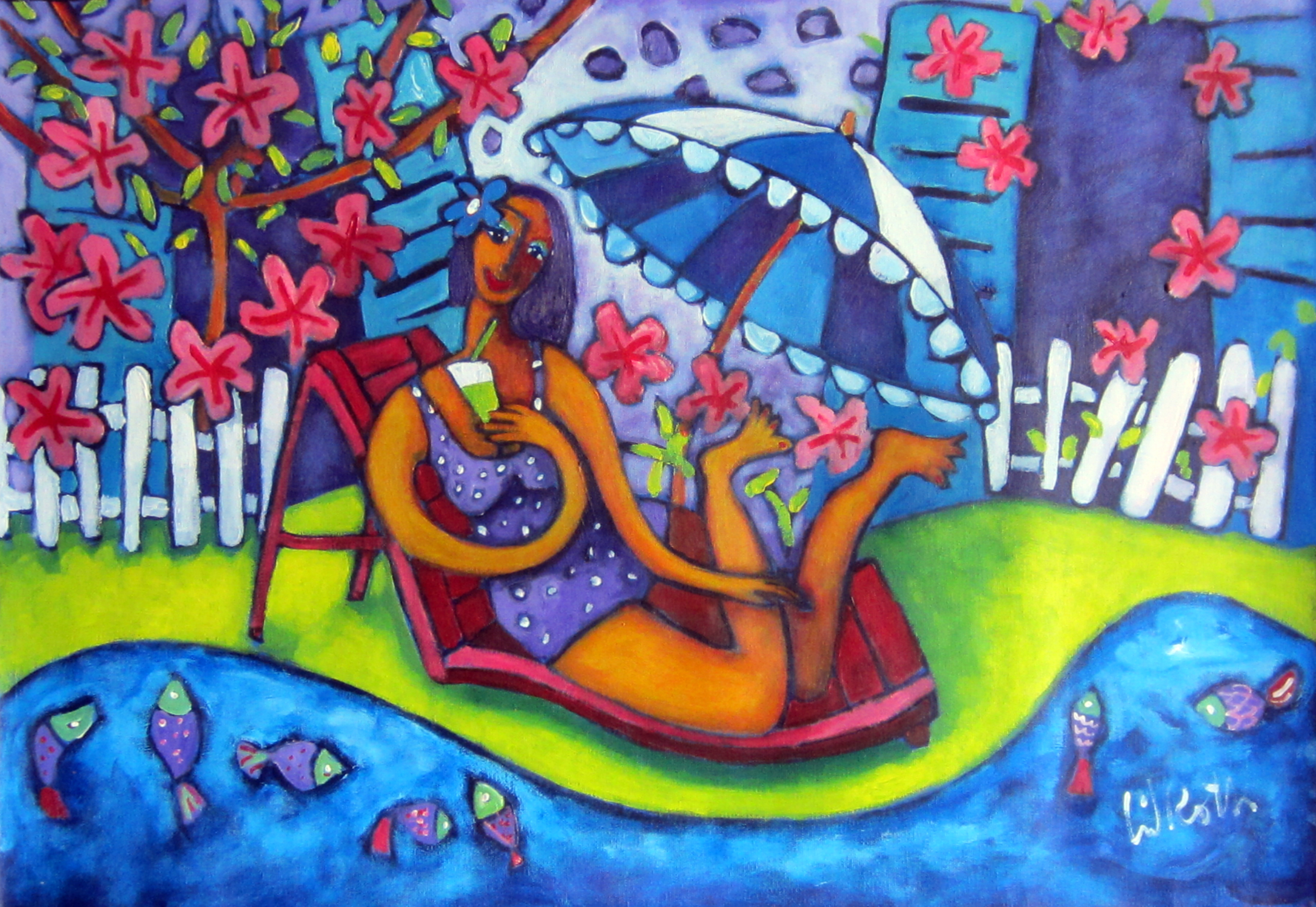 Ingrid was born in the north of Sweden


She is both an educated artist, receptive music therapist and expressive art therapist and has been represented at numerous galleries, artshops and companies all over Sweden and in many other countries.
"Creating art for me is to open up my heart".
What gives me the most inspiration is the daily life around me – family, friends, nature, memories from my travels and time I have spent in other countries.
Besides creating her own art, Ingrid is also engaged at the Swedish and Norwegian Education for Expressive Art Therapists. If you wish to come in contact with her, mail to ingridrothsweden@hotmail.com

The Passionists are artists who explore basic existential problems and are characterised by their concern for traditional content and techniques. Passionist artists focus on the exploration of elementary existential conditions and problems. They are considered black sheep in an art scene where avant-garde is the norm."
Merete Sanderhoff, researcher at the National Museum for Art in Copenhagen and author of "Sorte Billede – Kunst og Kanon" [Black Pictures – Art and Canonisation]

Describing Ingrid Roth as a Passionist feels right. A group of artists who according to Merete Sanderhof continue to use traditional techniques to create figurative and narrative paintings. Artists whose paintings express love, hope and poetry. Their work can also portray themes like pain and loss, longing for something that is gone or unattainable, self-doubt – but most of all, poetry.
Ingrid Roth has in the beginning of the year 2000 established herself as an artist. Her works hang in galleries in Östersund, Uppsala, Stockholm, Gothenburg, Bollnäs, Borås, Värnamo, Tranås, Helsinki, New York, Bankok, The Netherlands, France Norway and Longyearbyen in Svalbard.
She has held around 40 solo exhibitions since 1994, and her travelling exhibitions have reached as far as Tokyo and Bangkok.


If, dear reader, you would like to disengage yourself from the brutality of today's avant-garde art, news reports, crime stories or computer games – you can find comfort in Ingrid Roth's poetic images. Ingrid Roth inspires hope.
"Learning to take nothing for granted has been difficult, I think. My conclusion is that I should enjoy what I have, as long as I have it. Stop and live life here and now, there is hope for everyone, a place for everyone. That is what I want to say with my paintings."
Ingrid sees bold, vibrant colours as a challenge. She wants to combine strong colours so that they harmonise with each other. The stark contrasts are important, equally important as night needing day, joy needing sorrow. Ingrid uses colour contrasts to portray extreme emotional states.
Colour is not the only element of focus in Ingrid's work. Her motifs include floating people, tulips, leaning buildings, suns and moons. She portrays the washing, bathtubs, coffee tables, happy everyday scenes. With dogs, birds and masses of tulips. Images created by an apparently refined naïvist that give the viewer a real endorphin kick.
Tage Levin's text from the book " Ingrid Roth -a passionist artist" 2008